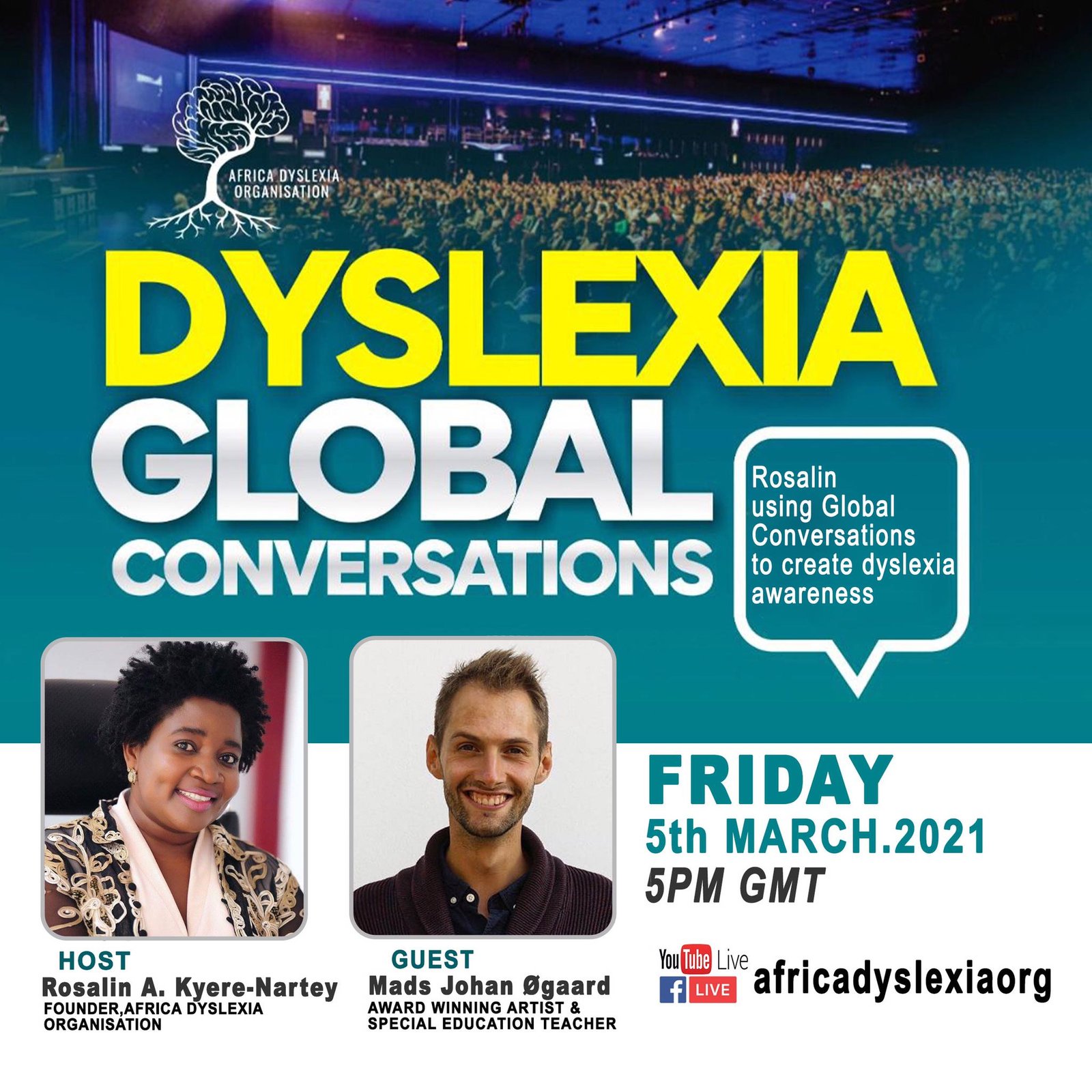 Dyslexia Global Conversations
With Mads Johan
Join us on Friday 5th March 2021 at 5 pm GMT as we bring you a conversation that will inform and educate you on dyslexia. Dyslexia Global Conversations is an educative dialogue initiated organised by the Africa Dyslexia Organisation, an organisation championing awareness, advocacy and giving support to dyslexic people by empowering families and individuals with current and factual information about Dyslexia, resources to manage the condition, and support to curb the stigma attached to the condition.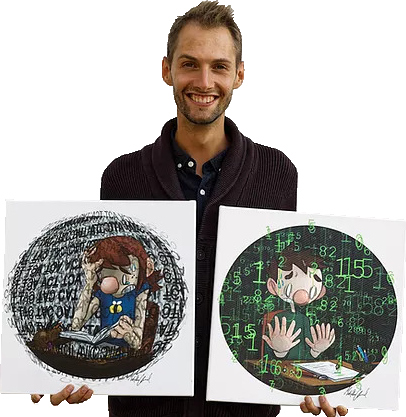 Mads Johan Øgaard is an award-winning artist and special education teacher from Norway.  Through his art, videos & public speaking, he shares his experiences about how it feels to have dyslexia and dyscalculia through the school system, how this affects mental health and how to find personal learning strategies. He is known for the multi-award-winning animated short film I AM DYSLEXIC.
Please Subscribe to our Social media channel to get notification of this event.