We are united in our dedication to raise awareness, advocacy and support to dyslexic people.
Africa Dyslexia Organisation (ADO)
The Africa Dyslexia Organization is dedicated to championing awareness about dyslexia and related learning differences and advocating for the rights of persons with dyslexia in Africa.
We exist to empower families, educators  and individuals with current and factual information about Dyslexia, resources to manage the condition, and support to curb the stigma attached to the condition.
Our ultimate goal is to champion awareness and advocacy on dyslexia so that the majority of Africa's population of Education Policy Makers, teachers, School Owners, Heads of Corporate Intuitions and Parents are informed and know about dyslexia and related learning differences  in order to provide available support needed to give assistance to  learners and adults with dyslexia or experiencing any of the related learning differences.
We heavily advocate for adults with dyslexia in workplaces to get the best support they need to thrive in their workplaces
Africa Dyslexia Organisation focuses its work on the United Nations' Sustainable Development Goal 4 which is to "ensure inclusive and equitable quality education and promote lifelong learning opportunities for all" as well as Goal 10; "reducing inequalities and ensuring no one is left behind"
To build a world-class organisation dedicated to helping dyslexic people and those with specific learning differences across the continent of Africa.
To empower dyslexics and people with reading and writing differences to become productive citizens whilst avoiding their marginalization in the formal education sector and labour market.
ADO has three main goals:
To spread awareness and advocate for the rights of individuals with dyslexia.
To provide education, support, and resources to individuals with dyslexia in Africa.
To create and maintain partnerships with governments, organizations and institutions in Africa to formulate strategies and programs that will support individuals with dyslexia and related learning differences.
To work with schools to support them with expertise and resources to be inclusive and support diverse learners.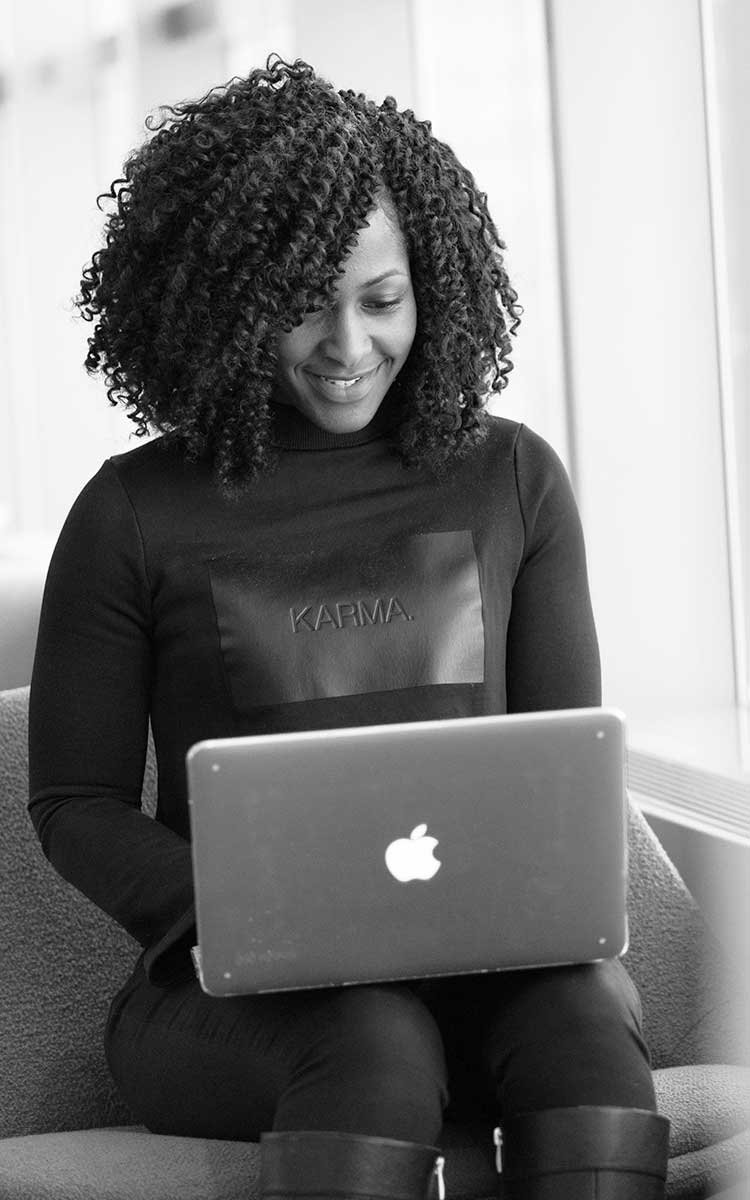 We create awareness campaigns to educate the public about dyslexia and its implications, and to reduce the stigma associated with it. This campaign has focused on media outreach, such as radio and television spots, social media as well as posters and flyers.
In addition to our awareness campaign through traditional media and modern media
We also create awareness by:
Organizing informational and training workshops
Webinars
Dyslexia conferences
Publishing books on dyslexia
Dyslexia Global Conversion
We are heavily involved in advocacy efforts. Our organization is dedicated to ensuring that individuals with dyslexia and related learning disabilities are given the same opportunities as other individuals, and we work tirelessly to lobby governments and other stakeholders to ensure that the necessary legal and policy frameworks are in place to protect the rights of people with dyslexia. Our advocacy efforts have led to significant progress in improving the lives of individuals with dyslexia in Ghana and hoping to touch other Africa countries soon.
We are part of the technical working group reviewing Ghana's Inclusion Education Policy. 
We advocate for adults with dyslexia in workplaces.
Advocates for learners to be giving the needed Accommodations and Modifications in Schools 
We have developed and implemented educational programs that provide resources and support to individuals with dyslexia and related learning disabilities so that they can reach their full potential. This includes providing resources to teachers, owners of schools, heads of schools, universities and corporate institutes so that they can better understand and address the needs of individuals with dyslexia.
We do this by providing:
Online course for teachers and parents.
Providing Certified training for teachers
Customised Training for Teachers in schools
Train a trainer program
Referral for Assessments
Referral for Inventions and Remediations
Future Focus (ADO and Partners):
Milti-Sensory Literacy and Math Instruction, Speech & Language Therapy, Occupational Therapy, Counselling.
Working with students with learning differences through a state of the Art Remedial Educational Center (this center will have multi-disciplinalry services for children with learning differences and ADHD).
Assessment: Neuro-psych evaluations, Informal assessments and Screening.
Student Mentorship Program:
ADO is committed to supporting students with dyslexia through a mentorship program that connects them with mentors who have experience dyslexia or leaders with  expertise in working with individuals with dyslexia. This program aims to provide guidance and support to students with dyslexia, helping them to navigate challenges and achieve academic success. The mentorship program is open to students of all ages and is conducted virtually, making it accessible to students from all over Africa.
Parents Support Service:
At ADO, we understand that having a child with dyslexia or related learning disabilities  can be challenging for parents. That's why we offer a range of support to help parents navigate the educational system and better understand their child's needs. Our trained professionals provide personalized guidance and resources to parents, including information about dyslexia and related learning disabilities, tips for managing daily challenges, and guidance on accessing the right educational services for their child. Additionally, we offer regular support groups and workshops to provide a safe and welcoming space for parents to connect with each other and share their experiences.
ADO recognizes the important role parents play in supporting children with dyslexia. Here are some ways ADO upport parents:
Parent Support Groups: ADO facilitate parent support groups where parents of children with dyslexia connect with one another, share experiences, and learn from each other. These support groups are held virtually or in-person, depending on the preferences of the parents.
Parent Education:

ADO provide education and training for parents to better understand dyslexia and how to support their children. This includes information on dyslexia and other learning differences, its challenges on the child, and effective strategies for supporting children with dyslexia at home.

Referral Services:

ADO provide information and referral services for parents seeking diagnostic assessments or other specialized services for their children with dyslexia. This includes information on local service providers or recommendations for specialized schools or educational programs.
We are committed to researching and developing new methods and techniques to help individuals with dyslexia. This will involve conducting research and experiments in order to better understand the dyslexia and related learning disabilities and develop more effective interventions programs and policies.
International Collaboration
We are seeking to form collaborations with international organizations, in order to learn from their experiences and share our own. We are also using this opportunity to form partnerships with organizations in other countries, in order to better understand and address the needs of people with dyslexia globally. We are also partnering with organizations that want to help support our work to assist dyslexic people through funding and other forms of support.
We are open to partnering with organizations that want to focus on education and support for dyslexic individuals in their corporate social responsibility projects.
ADO strives be a leading consultant in evidence-based and custom-tailored solutions for educators and organizations in Africa. We work closely with schools, universities, and government agencies to develop strategies to support leaners with dyslexia and related learning disabilities across Africa.
Our consultancy services encompass a wide range of areas, including but not limited to;
Needs Assessment and Evaluation: We conduct thorough assessments to identify the specific needs and challenges related to dyslexia within educational settings. This enables us to develop targeted strategies and interventions that address the unique requirements of students with dyslexia.


Tailor-made Training for Teachers: We provide specialized training programs designed to equip teachers with the knowledge, skills, and strategies necessary to effectively teach dyslexic learners. Our training programs focus on evidence-based instructional methods, classroom accommodations, and multisensory teaching approaches.


Professional Capacity Development: ADO offers professional development for teachers and school administrators to enhance their understanding of dyslexia and related learning differences. We provide workshops, seminars, and ongoing support to ensure that educators have the necessary expertise to support dyslexic students effectively.


Guidance in Setting up an Inclusive Education Unit: We provide guidance and support to schools in establishing inclusive education units dedicated to supporting students with dyslexia and other learning differences. Our experts assist in developing inclusive policies, designing appropriate learning environments, and implementing effective intervention programs.


Resource Development on Dyslexia & Related Learning Differences: ADO together with our partners in USA, Nigeria, UK, and Canada  will develops comprehensive resources, including teaching materials, screening and assessment tools, and guidelines, to support educators in addressing dyslexia and related learning differences in the classroom. These resources will be tailored to the African context and provide practical strategies for effective instruction and support.


Research and Evaluation: We conduct research studies and evaluations to further our understanding of dyslexia plus related learning differences and its impact on learning. Our research findings contribute to evidence-based practices and inform the development of innovative interventions and policies.
ADO Network of Professional: At ADO, we understand the importance of collaboration and networking in achieving our mission. We are building a decentralized network of resources, thought leaders, high net worth individuals, educational institutions, and government agencies. Through this network, we aim to create a sustainable ecosystem for dyslexia support and advocacy in Africa.
Membership: ADO membership is a vibrant community of schools, teachers, organisations, and individuals who share our passion for dyslexia awareness and programs. By joining ADO Membership, you'll have access to a wealth of resources, support and networking opportunities to help you better understand dyslexia and related learning differences and how to support all diverse learners. Check our membership page for detailed information.
Dyslexia Resources Learning Center: Dyslexia Institute of Africa
In line with our long-term goals, ADO is committed to building an ultramodern Dyslexia Resources Learning Center in Ghana. We aim to make this center a model for dyslexia education and support in Africa. Our target is to complete the project within the next three to five years. 
The Dyslexia Resources Learning Center (Dyslexia Institute of Africa) will serve as a comprehensive hub for dyslexia support and education institution for teachers, schools, researchers, governmental agencies and organisation . It will provide a wide range of services, including, tailor-made trainings for educators, schools and other organisations , mentorship and summer camps for children with related related learning differences, dyslexia assessment and research. 
The center will offer targeted interventions for children with dyslexia and related learning differences, utilizing evidence-based methods and personalized instruction. Additionally, the center will analyze the effectiveness of its training programs to continuously enhance educational approaches. Overall, the center aims to be a model for research on dyslexia and related learning disabilities, training hub in Africa.
We welcome partners from all over the world to make this project a success. Contact Us via partnership@africadyslexia.org
As we continue to grow and develop, we will strive to implement new strategies and initiatives to meet our goals. Our initiatives be supplemented by other strategies and activities, such as providing resources to individuals and organizations, offering mentoring and support services, and engaging in collaborative research on more global level. Through our comprehensive approach, we are committed to reducing the stigma associated with dyslexia and ensuring that people with dyslexia are given the same opportunities as everyone else.