Dyslexia Global Conversations
Dyslexia Global Awareness Month Kick-Off: A Story of Resilience and Triumph
Coming 1st October at 6pm GMT, as we commemorate Dyslexia Awareness Month, we are thrilled to kick-start with Dyslexia Global Conversations with an incredible guest who epitomizes resilience, innovation, and empowerment.
Introducing Ama Asamoah: A trailblazing entrepreneur and fervent advocate for diversity and inclusion. Despite grappling with challenges like dyslexia and dyspraxia, Ama has defied odds, chased her dreams, and crafted platforms that amplify the voices of marginalized individuals. As the visionary behind Shifting Perspectives and PATTRON, she has fostered environments where everyone is given a fair chance to excel.
Join us LIVE as Ama delves deep into her personal journey, detailing the adversities she encountered growing up with dyslexia and dyspraxia and the strategies she employed to navigate life successfully. For parents and educators, this dialogue promises to be an enlightening session, offering invaluable insights into supporting those with learning differences.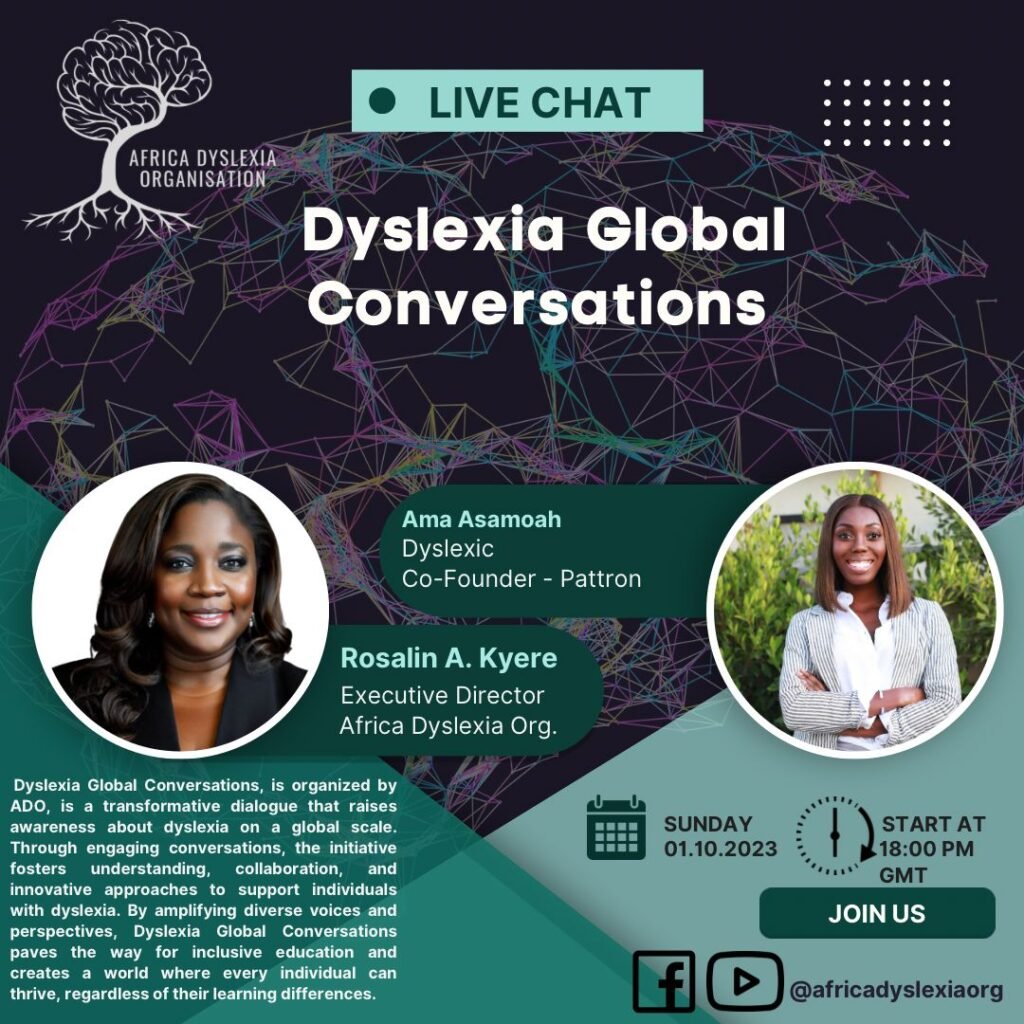 Who Should Tune In?
Parents: If you find yourself anxious about your child's academic struggles, this conversation will offer solace and guidance.
Educators: Equip yourself with knowledge and be the harbinger of change in your school, fostering an environment where every child feels seen and supported.

Dyslexia Global Conversations, a brainchild of the Africa Dyslexia Organization, serves as a beacon of hope and awareness about dyslexia on an international scale. By championing engaging dialogues, we aim to cultivate understanding, collaboration, and pioneering strategies to assist those with dyslexia. We believe in celebrating diverse narratives, leading the charge for inclusive education, and envisioning a world where every individual, irrespective of their learning nuances, can flourish.
Join our conversation on YouTube